Rib-Rail Modular Guard Rail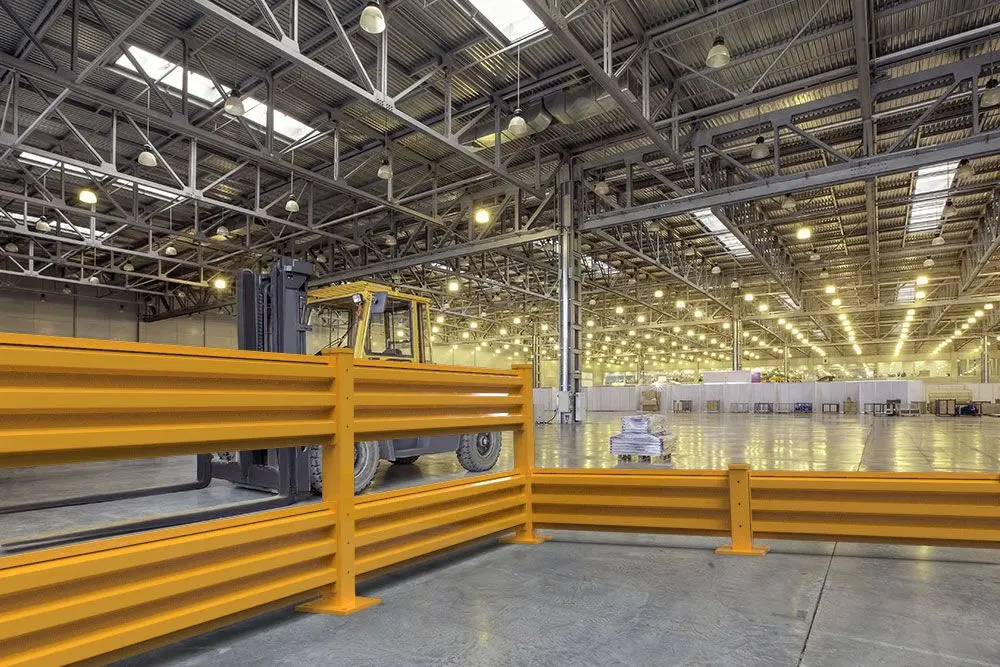 Introducing our brand-new Rib-Rail Modular Guard Rail system.
Rib-Rail is a highly visible, powder-coated steel modular guardrail system comprising four standard-length steel rails which you can use with either single or double height posts, and because it's modular, there is no cutting or welding required. The bolt-on rails can attach to the pre-drilled posts on any, or all, of the four sides for maximum flexibility.
Rib-Rail is ideal for pedestrian separation applications in and around warehouses and factories and is impact-rated to 4500kgs at 6 km/h. Rib-Rail posts come complete with all necessary fixings and blanking plugs for a smooth, professional finish.
Pedestrian safety isn't the number one priority in your factory or warehouse? It should be. Why not call us on 1300 55 33 20 or email us today for an obligation free quote on Rib-Rail Modular Guard Rail, or any of our other pedestrian separation systems, for your building?