Aluminium Dock Plates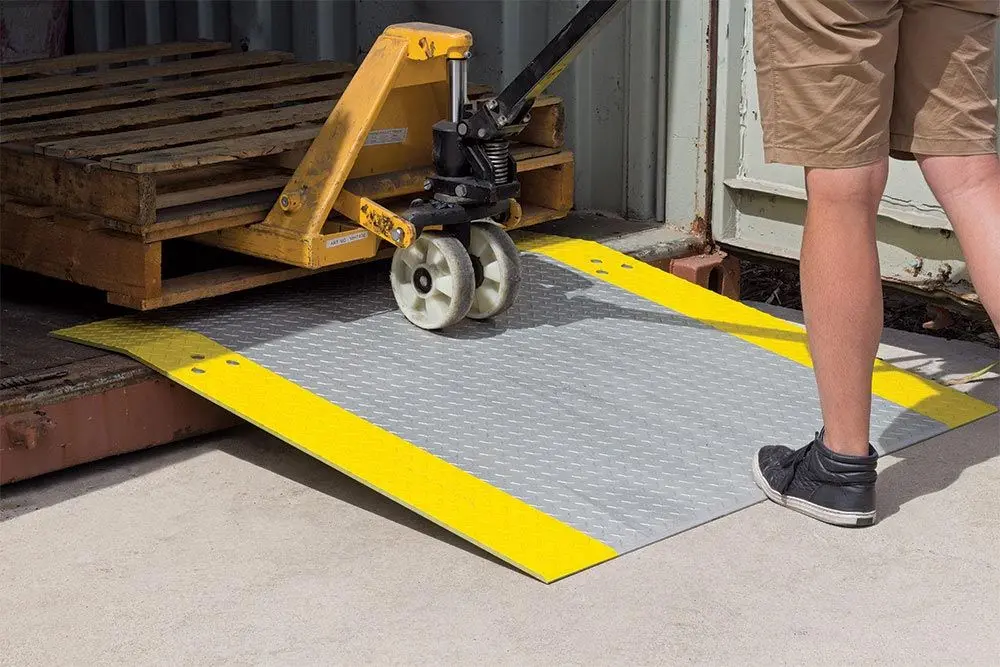 Light duty pallet ramp
A common problem on loading docks is bridging the gap between a truck and the dock or warehouse floor. Not all trucks are the same height, and the height of the trailer floor within a truck can vary according to how heavily the truck is laden. Thus, there is not only a gap to bridge, but a height difference to overcome. Dock plates are used for lighter loads such as hand trolleys, pallet jacks or foot traffic.
They must NEVER be used with powered equipment such as forklifts.
| | |
| --- | --- |
| Description: | Aluminium Dock Plates. |
| Material: | Aluminium. |
| Max Height Difference: | 125mm between levels. |
| Length: | 1220mm. |
| Width: | 1220mm. |
| Thickness: | 10mm. |
| Capacity: | 1075kgs. |
| Weight: | 45kgs. |

Sorry, we currently don't have any Case Studies related to this product.

We are currently compiling a list of additional services that might apply to this product.