Portable Trolley Ramp PTR2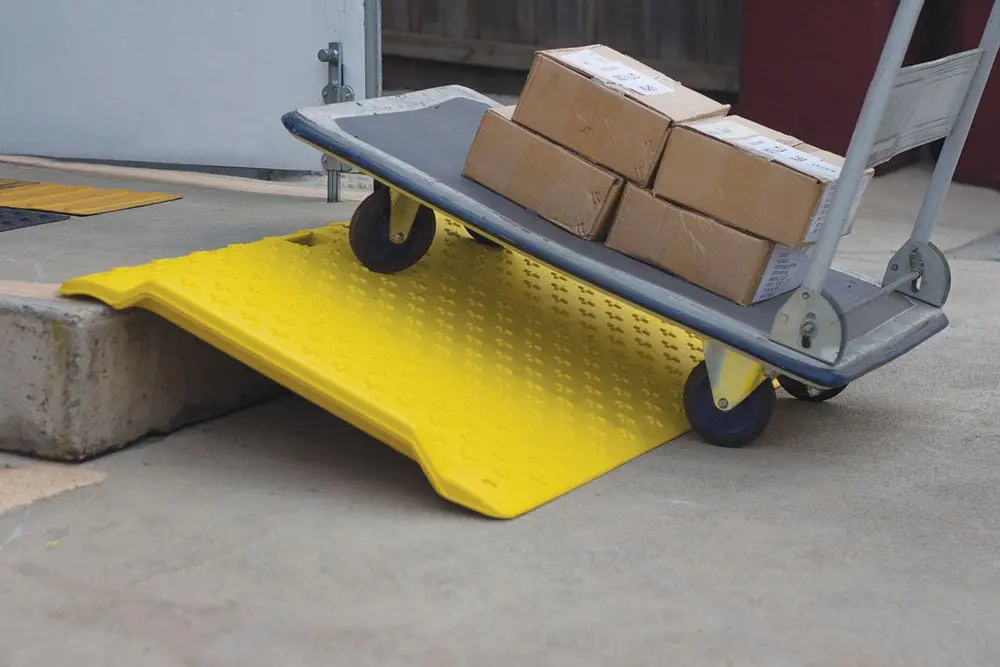 Portable trolley ramp manufactured from durable Yellow polyethylene plastic that includes a top anti-slip pattern design and steel bar reinforced backing. Available for use where there is a height difference of up to 200mm and rated to 300kgs. Features fixing holes for permanent use and handles for easy carrying.
| | |
| --- | --- |
| Description: | Portable trolley ramp. |
| Material: | Injection moulded durable plastic with steel reinforcing backing. |
| Finish: | Yellow anti slip surface. |
| Size: | 1300mm x 700mm x 85mm. |
| Weight: | 13kgs. |

Sorry, we currently don't have any Case Studies related to this product.

We are currently compiling a list of additional services that might apply to this product.