PR-Rail Hand Rail System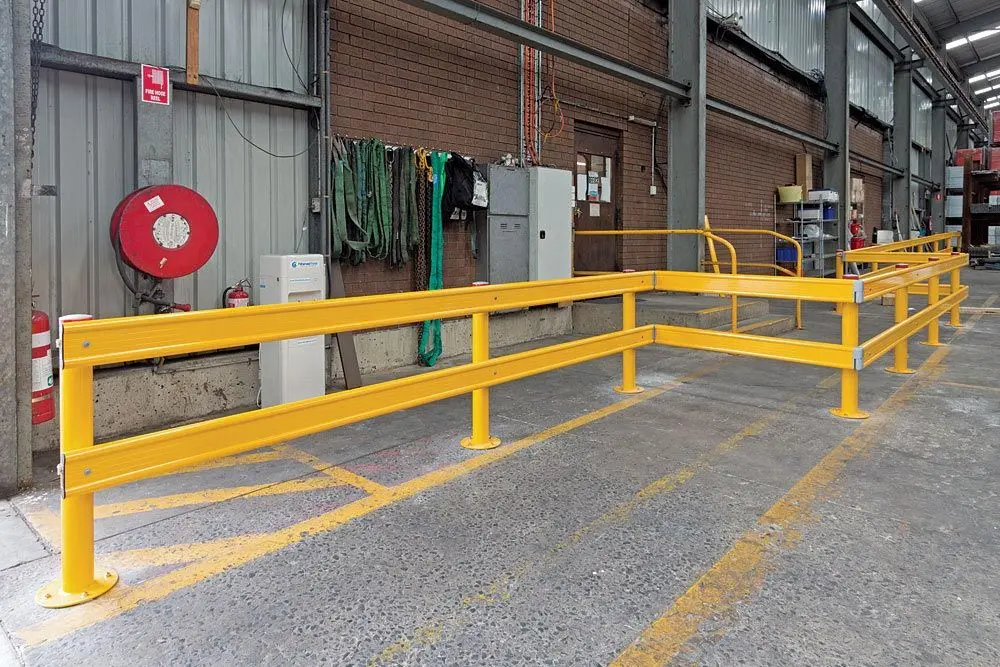 Modular heavy duty post and rail system
PR-Rail is an aluminium railing system designed for use in car parks, factories, shopping centres or anywhere vehicles and pedestrians need to be segregated. The modular design ensures barriers can be quickly erected with a minimum of disruption. PR-Rail system consists of 145 x 40mm aluminium rails in 2, 3, 4, 5, or 6 metre lengths that can be cut to any size with a power saw fitted with an aluminium cutting blade.
Rails are sold separately with optional surface mount or below ground posts, brackets (fixings supplied) and accessories available to allow for post and wall mounted installation. Industrial gates and rails are designed to comply to AS 1657:2018 for balustrades and handrails when installed using PR-Rail mounting brackets.
PR-Rail Hand Rail System

Accessories

PR-Rail Hand Rail System Accessories

Toe Boards

ER/PR Toe Boards

| | |
| --- | --- |
| Material: | Extruded aluminium section. |
| Finish: | Powder coated Yellow. |
| Length: | 2, 3, 4, 5 or 6 metres. |
| Size: | 145 x 40 with 2.5mm wall. |
| Weight: | 2.6kgs per metre. |

Sorry, we currently don't have any Case Studies related to this product.

We are currently compiling a list of additional services that might apply to this product.